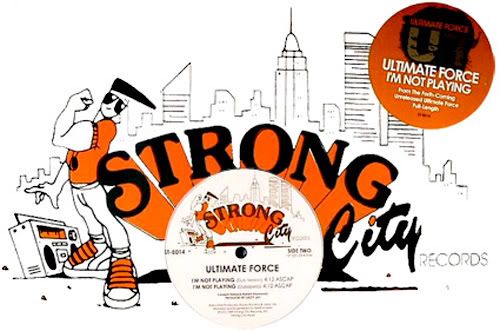 ULTIMATE FORCE unreleased album coming soon???
If you take a closer look at the sticker on the recent re-press of their single
I'm Not Playing
you'll notice that it states that there will be a forthcoming album of unreleased music. Awesome news for anyone into the late 80s hip hop sound.
Diamond D
was an original member of U.F., as the DJ, but the crew split up after Diamond went solo. Read all about it with the
P-Brothers
interview on their Heavy Bronx website.
I'm Not Playing
was also included on Ego Trip's compilation,
The Big Playback
from 2000.
•
Link:
Diamond D interview -
Heavy Bronx
•
MP3:
ULTIMATE FORCE -
I'm Not Playing